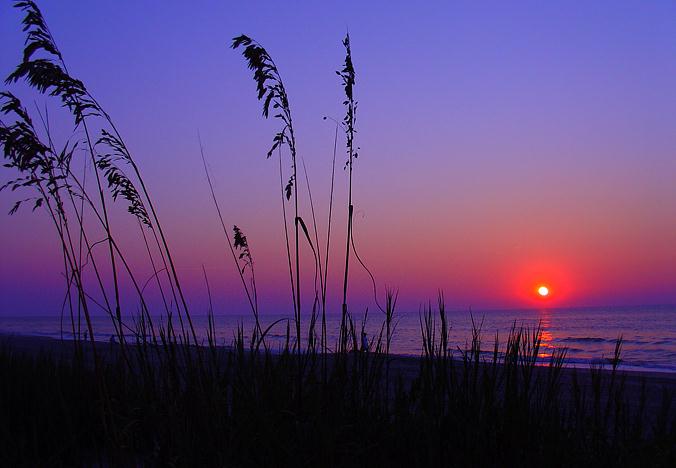 Myrtle Beach
The Grand Strand, South Carolin beach towns and barrier islands stretching from Little River to Georgetown, attracts over 14.6 million visitors each year - mostly families, including a growing number of gay couples and their kids. At the center is Myrtle Beach, full of amusement parks, aquariums, and other child-friendly attractions. For golf fans there are 120 courses within a short drive.
For gays without kids, Myrtle Beach might not be an ideal destination, but there are several bars and clubs with a friendly, laid-back vibe, near the intersection of Main Street and Kings Highway. Myrtle Beach Pride is on hiatus (see their website for details). The annual South Carolina Pride Festival takes place for a week that wraps ups on Labor Day in Columbia. CLAWS has social events for those into Levi/Leather in Myrtle Beach.
Getting here
Myrtle Beach International Airport a former military base, is 5 miles southwest of the city. It's best known as the former hub for Hooters Air. Taxis are the best way to get downtown.
Getting around
A car is handycar to get around, but there is public transportation. Coast RTA buses serve the Coastal Carolina towns of Myrtle Beach, North Myrtle Beach, Surfside Beach, Conway, Loris, and Aynor on 15 routes. The most frequent Myrtle Beach bus, number 15, makes a run along Ocean Blvd every 30 minutes or so.
Media & resources
Gay Myrtle Beach and OutMyrtleBeach are local online sources for gay info. Gay clubs open and close quite frequently here, some lasting just a season or less, so look around and check ahead as the guides aren't always up to date.
For the full scoop on all attractiions around town see Visit Myrtle Beach.
QNotes covers gay news, arts and entertainment for both North and South Carolina.
See our map & listings tab for local business listings, locations and weblinks.