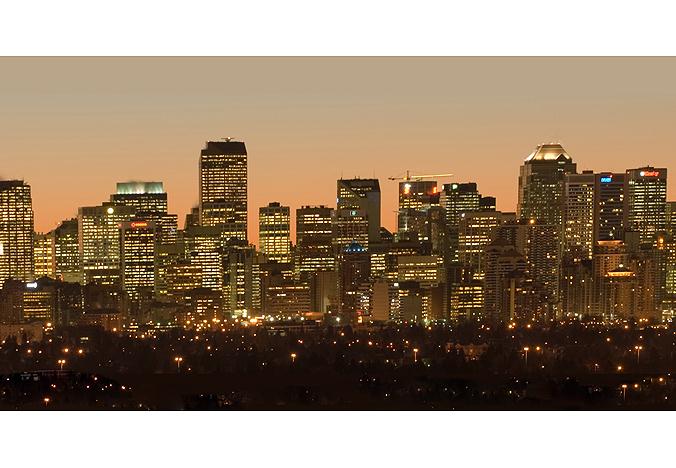 Calgary
It made the headlines as the host of the Winter Olympics, and Calgary has been going strong ever since. Just east of the Canadian Rockies, it's a favorite winter sports destination. But Calgary is popular year-round, with arts and cultural festivals often overlapping with each other in the summer months. The city loves music, especially country-western twang, and is often called the "Nashville of the North."
The gay community is large and enthusiastic. Pride Calgary, one of the city's biggest annual events. 2013 Pride celeberations will run August 23 through September 2.
Getting here
Calgary International Airport is the city's main gateway. Buses and taxis take you downtown.
Getting around
Buses and light-rail trains get you around town. See Calgary Transit for info. You might also like to do as the locals do and hop on a bike. There are plenty of paths worth exploring.
Neighborhoods
Many bars closed this past year (Eagle, Club Sapien, Concept, and Fab). Remaining bars and clubs are located downtown, not far from the river.
Media & Resources
Make sure to check out Daily Xtra for gay news and features about Western Canada. Fast Forward is the weekly alternative paper with listings, events and reviews. Gay Calgary magazine also has local news and happenings.
For information about the local arts scene see the website Calgary Culture.
For map locations and website links to the businesses below, and more, see our gay Calgary listings pages.
Bars
Back Lot (209 10th Ave SW) small neighborhood bar, before the dance club drinks and gatherings.
Twisted Element (1006 11th Ave SW) big lively dance and show club, karoake, variety and drag shows, strip contest for cash.
Sauna
Goliath's (308 17th Ave SW ) the only local men's tubs, jacuzzi, steam room, open daily 11am to 1am. Texas Lounge bar attached.
Accommodations
Calgary B&B (1307 11th St SW) downtown guest house, trendy street, parks, restaurants and shops. Sun porch, Light Rail Transit, Bow River Park & Pathway, Stampede Grounds nearby.
Calgary Westways (216 25th Ave SW) gay b&b near gay clubs; heritage home with Arts and Craft accents, all comforts of home, clothing optional therapeutic hot tub, five-course candlelight dinners.
Twin Gables B&B (611 25th Ave SW) private entrance, gracious suites, shopping & fine dining on nearby 4th St; near Convention Center, Stampede Grounds, 20 minutes from airport.
Shopping
Priape (1322, 17th Avenue SW) - CLOSED OCT 21, 2013 but Montreal store and Priape.com open for business - casual and sexy clothing, underwear and swim wear, leather and toys, lubes, books and magazines, DVD videos. Also with Priape.tv peepshows.