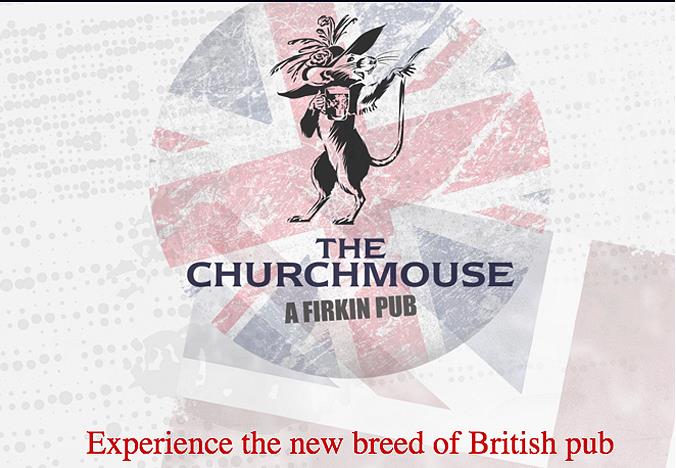 Churchmouse & Firkin Pub
Category:
Bars & Pubs
Neighbourhood:
The Village
Address:
475 Church Street
Toronto, ON, Canada
M4Y 2C5
Phone:
416 927-1735
Fax Number:
416-927-7631
Website:
http://firkinpubs.com/thechurchmouseandfirkin
Email:
churchmouse.ferkin@beunet.ca
THE VILLAGE'S BRITISH PUB & BAR
We are THE Village pub! Our staff at the Churchmouse create a Pub experience that exceeds your expectations of any downtown Toronto restaurant.
Along with the traditional pub favourites we are known to serve mouth watering daily food specials that have helped create a loyal following for 10 years. Lookin' for a cure to a long day at a restaurant? Toronto's Cabbagetown British pub will cure what ales ya. Why not try one of our well-made cocktails, single malt scotches or a glass off of our delicious wine list? If that doesn't suit your fancy, we've got a great selection of local craft beers including our very own Butler's Pale Ale.


We are one of the Firkin Pub's new breed of British pubs offering 2 floors with many windows looking onto Church Street and a great patio. Book your party with us or enjoy a casual bevvy at The Churchmouse, either way we look forward to seeing you soon!
» Return to Search